Welcome to Risk and Capital Compliance Solutions - RiskCapCom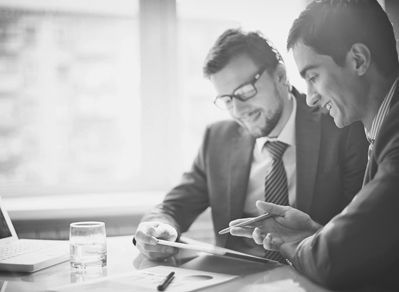 Risk & Capital Compliance Solutions (including our consulting arm Capital Management Consulting) is a global Regulatory Technology (RegTech) organisation. We are an Australian company with offices in both Melbourne and Perth and representation in Europe. Our company specializes in the development and implementation of compliance technologies and consulting services in the key regulatory requirement area of risk and capital management, for the Financial Services Industry.
We have focused on building software solutions that can be used to create or enhance existing risk and capital management procedures linked to the Basel regulatory regime. Our software can be used in banks, leasing companies and insurance firms in countries that have adopted Basel II and/or Solvency II regulations.
To date we have developed an ICAAP software solution called ICAAP Constructor. This software solution can be used as a guide and a tool for ALL ICAAP procedures (except internal quantitative modelling procedures) to develop, enhance, maintain, annually audit and report through any time-period on an institution's ICAAP both internally and to the regulator. The software has been sold and successfully implemented in Europe's 4th largest commercial bank (Top 40 World Bank) and helped them achieve 100% compliance score by the Regulator. The software has proven itself to be a compliance risk mitigator (preventing heavy non-compliance fines often in the tens and hundreds of millions), including the reduction of negative findings from the regulator, a significant cost and time saver, an in-house ICAAP expert that guides the user to full compliance to industry best practice, and an invaluable support mechanism for the ever-changing regulatory environment of a credit institution and its staff compliment.
Our organization has also successfully developed and implemented a SREP software solution for a large Central Bank. The solution includes a list of detailed questions, including qualification criteria for scoring each question, a scoring mechanism including weights for each set of questions, the underlying algorithms, a systematic check of the credit institution's answer consistency, a search engine capability to check document consistency and reporting platform to provide reports to each credit institution. Our software has been used successfully to manage the ICAAP (Capital Adequacy) of an entire county's banking system - 530 banks/ADIs to be exact - a world first.
Our turn-key software platform is robust, flexible, easy-to-use/maintain and is future-proof. We have developed the program to be deployed and ready for use in less than two days. The tool is not dependent on any other software systems within the credit institution and if so desired can be linked to other systems to provide additional quantitative report inputs. Our software includes a set of standard ICAAP quantitative reporting forms.
Our service offerings include consulting and training on ICAAP which focuses on risk and capital management procedures to ensure credit institutions hold sufficient capital according to their risk profile, whilst still achieving its growth strategies. This is critical to sustain the institution's long-term success and survival. We strive to provide total customer satisfaction through our comprehensive ICAAP turn-key management and automated reporting solution, supported by experienced and specialized consulting services, delivered by a team of professionals.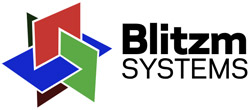 A Melbourne based software engineering company (clients including the South Australian Government) – our software is fully secure and very easy to deploy into any banks IT server -  coded in Australia using a 100% offline standalone turn-key system (safe from hackers and not required to integrate into Banks other software systems) – a robust system based on Oracle software architecture. We can also offer clients a secured cloud based software solution.