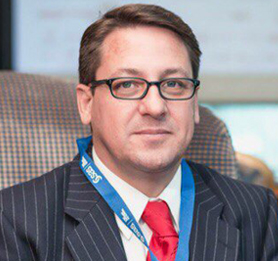 Chief Executive Officer/Director 
The Founder of the company, Zeyn used his world leading domain expertise in Risk & Capital Compliance, developed over 20 years in the Financial Services Industry, to design and implement our world first and commercially proven RegTech software solution - GRC Constructor. The significant value and bottom line advantages Banks/ADIs gain from using our unique and comprehensive compliance guidance, management and automated reporting system, stems directly from Zeyn's extensive and highly specialist knowledge and expertise gained across 3 key compliance sectors that he utilised and built into the software's methodology:
Due to his world leading expertise and global success in banking compliance, Zeyn was invited in 2002 to form part of a committee that developed and wrote the International Banking Standards - Basel 2 (ICAAP/SREP) regulations. Compliance laws that over 90% of banks globally now follow. Zeyn knows why the laws were written and the outcomes and actions expected by Boards, Executives and the entire organisation, in order to be compliant to each line of these regulations - he built these compliance solutions into our GRC Constructor Qualitative Methodology.
He has worked as a Regulator and for Governments in introducing and policing these Basel Accords – giving him an intimate knowledge of the types of detailed questions and deep dives a regulator will conduct against Board members and Executives, to prove or otherwise whether they have a suitable level of Risk and Capital Management & Compliance knowledge and expertise required under the law. As such he has developed within the software every feasible compliance question together with step by step expert guidance and instructions to answer them. In doing so, our software bullet proofs the bank and Board legally for each line of the regulations, no matter how prescriptive a Regulator makes them. Our software is designed to generate ICAAP reports to a GOLD STANDARD, thereby protecting the client and Board/Executive.
He is a world leading ICAAP/Compliance Consultant – Zeyn has developed policies and implemented industry best practice procedures for ICAAP at several of the top 10 Banks in the World, with over 18 years' experience specialising in this area. He has developed an intimate knowledge and skill base on the do's and don'ts at every level of the bank and for each regulation and law, what policies and procedures have proven to be most effective in operating to full-compliance and how to best develop a sound Risk Culture throughout the organisation.
Zeyn has implemented country wide compliance laws and best practice in the UK, South Africa and The Russian Federation, where others have failed due to his drive, tenacity and highly evolved project management and market leading expertise. Zeyn has proven to be a Global Thought Leader in RegTech. We welcome his leadership, vison and domain expertise in the next iteration of our RegTech suite of products - a comprehensive GRC (Governance Risk & Complince) system.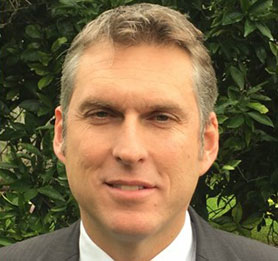 Greg Jardine
Chief Operating Officer / Director
Over 25 years experience as a Sales & Marketing Professional throughout a number of key industries within Australia, including Mining, Property, Transport, Insurance, FMCG and more recently Financial Services. Over that time Greg has developed an extensive knowledge and skills base in relationship management and solution selling, together with project marketing and management experience across a broad range of market sectors and industries. A multi-award winner for outstanding sales and service achievements throughout his career, with customer service and satisfaction a key driver to his success.
His background qualifications and experience in not only Sales and Marketing (Commerce) but also Business Information Systems, Applied Finance & Investment as well as developing opportunities into successful enterprises, makes him ideally suited to his role at Risk & Compliance Solutions Pty Ltd.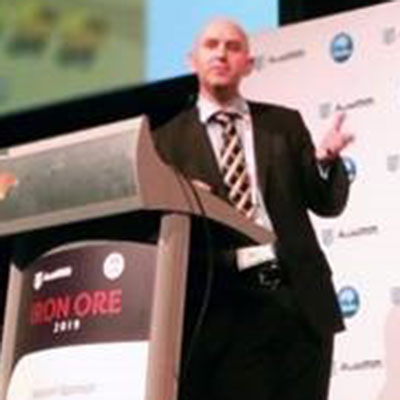 Chief Financial Officer

Richard has over twenty years of industry experience, including working directly in the Financial Services sector. He has worked for a large global commercial bank in London and Singapore, and a boutique investment bank. Richard's time in the banking sector has given him an appreciation for various compliance risks which are addressed by the software. He has closed multi-million dollar financings in multiple jurisdictions and also been a key team member in work-out strategies with overall win-win results.
Richard is a leader and has worked successfully across industries including in a number of commercially focused roles. He has an Engineering degree, a Commerce degree and Masters degree in Economics.
Product Manager 
Elena's law degree and extensive experience working in banking compliance for a number of the Big4 companies as well as her successful development and implementation of SREP compliance methodology in the Central Bank of Russia (which is currently being used to manage 530 banks ICAAPs - Capital Adequacy), provides our team with an highly skilled and ideally suited Product Strategy Specialist.
Elena has been a vital compliance and content contributor to our world first and commercially proven compliance guidance, management and reporting software system  - GRC Constructor. Her attention to detail and commitment to excellence in all she does is outstanding and she forms an invaluable part of our RiskCapCom team.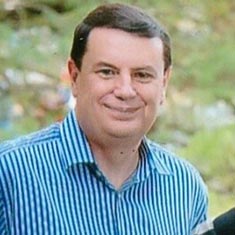 David Joy
Head of Content Development / Content Contributor
Treasury Finance professional with over 25 years experience in financial services. David brings a wealth of compliance knowledge and expertise from over 20 years of service at the National Australia Bank, specialising in the development of Interest Rate Risk & Liquidity Transfer Pricing and Hedge Accounting systems.
From 2010 until 2016, he held the position of Treasury Subject Matter Expert on a project integrating Oracle Analytical Banking Interest Rate & Liquidity Transfer Pricing with Oracle Core Banking at National Australia Bank.   David has contributed to the joint development of Retail Bank Optionality functionality with Oracle Balance Sheet Risk Analytics development team in Bangalore, India.  David has also held the positions of Head of Finance Group Treasury, Financial Controller Australian Treasury, and Head of Finance, Treasury & Traded Markets with National Australia Bank, and Principal Accountant with Treasury Corporation Victoria.  David presented the National Australia Bank Group experience transitioning to the new International Financial Reporting Standards at an International Banking Conference in Zurich, Switzerland.  David also received a Top Decile Award for his graduating year in the Masters of Applied Finance.
RiskCapCom welcomed David to the team in late 2018. He has quickly established himself as a valuable member of our compliance methodology and content team. We look forward to his contribution in helping develop our suite of 7 other RegTech products, planned for release in the coming years.
Capital Optimization & Regulatory Implementation Specialist

High-performing Regulatory & Market Risk Management specialist with over 14 years of solid experience  managing Global operations and Regulatory Projects implementation within Banking & Financial services Industry. Dedicated to continuous Cost & Capital Optimization in the face of rapidly evolving Regulatory landscape. Extremely results-orientated with proven track record in finding cost-effective solutions to company-wide problems.
Vish has successfully led the CRD III & IV implementation programmes within Market Risk Division of Deutsche Bank AG. Vish was particularly instrumental in delivering the fully automated Daily RWA  process followed by successfully setting up the offshore vendor platform in India and managing the overall E2E process transition. Vish was recognized by the DB CRO for the cost-effective & efficient project delivery of IRC-RWA and featured in the  official Deutsche Bank–Global Spotlight edition.
RiskCapCom welcomes Vish to the team and look forward to utilising his domain expertise for our Regtech development and implementation of our market leading compliance systems for the Financial Services Sector.